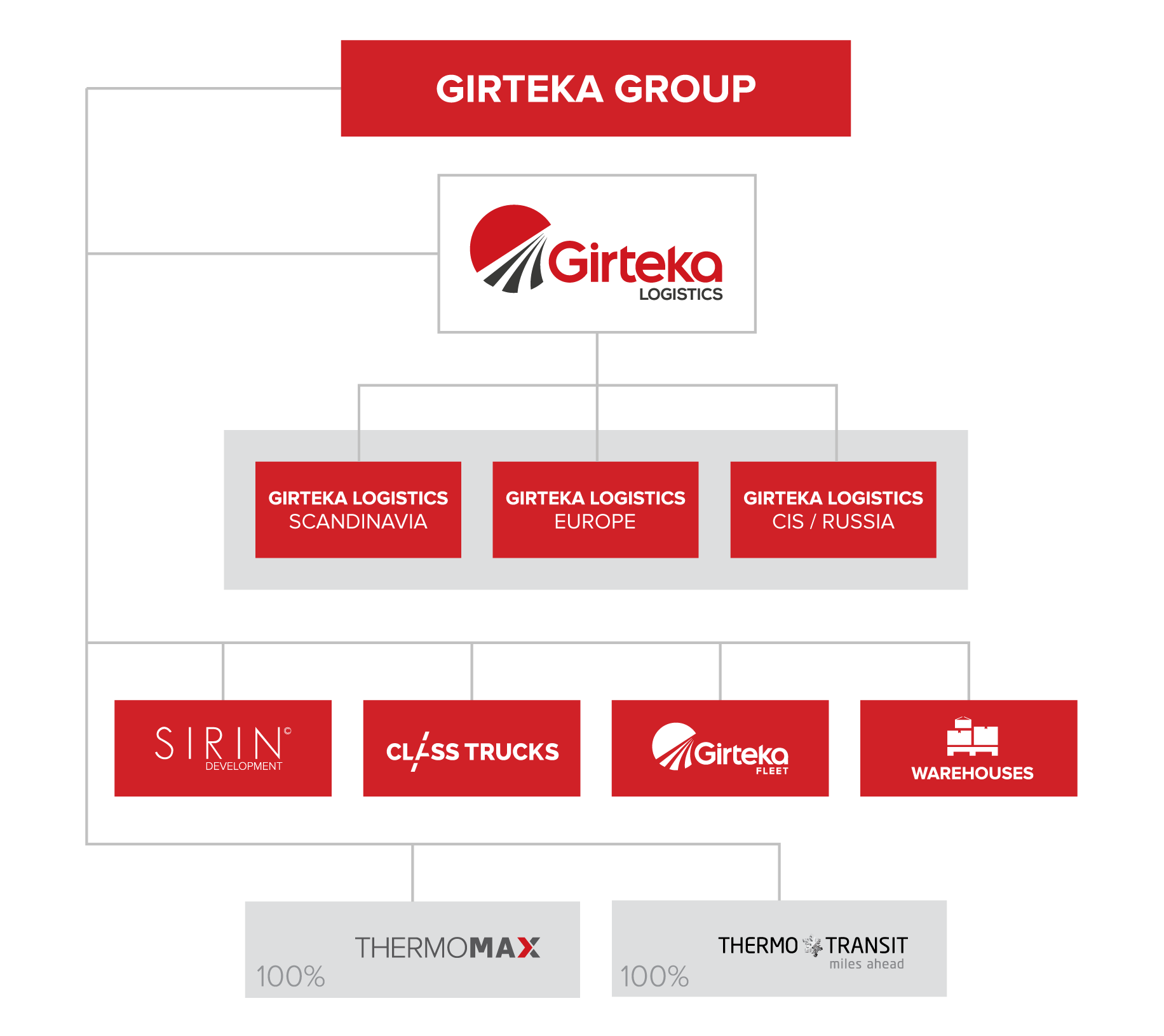 Girteka Logistics, a group of companies, operating under the same brand name.
The holding company is
ME Investicija
. All companies in the group are engaged in transport, logistics, and related services.
Girteka Logistics companies share the same common principles and values – those summarised by the slogan
"WE CARE"
.
Main business websites:
Main areas of operations:
International road transport throughout Europe, Scandinavia and the CIS/Russia
Warehouse logistics in the Baltic countries
Sales of used vehicles and equipment
Real estate management
Fleet rentals